Welcome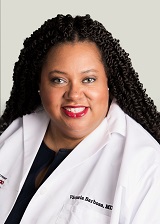 Hair loss is a common problem that can affect women, men and children of all racial and ethnic backgrounds.  Also known as alopecia, hair loss has many different causes. Sometimes it is hereditary (or "runs in the family").  It may also be caused by external factors like hair styling or due to an underlying scalp disease. Many people have more than one factor contributing to their hair loss.  It is important to know the underlying cause of your hair loss in order to manage it properly.
For many people, hair loss is more than just a "cosmetic" problem.  Scalp disorders are often accompanied by itching, burning or other forms of physical discomfort. In addition, losing your hair can be emotionally challenging.  So much of our sense of self and our sense of well-being can be tied to our appearance; it is understanding that for some people hair loss can be life-altering, especially when it becomes difficult to conceal. Please know that even if others downplay the importance of losing your hair (sometimes as an attempt to make you feel better), it is a legitimate issue. If it is important to you, it is important.
If you are experiencing hair loss, I hope that you find this website a useful resource as you work to understand your condition and seek treatment options.  For those of you who need an evaluation of your hair and scalp, please know that I am happy to see you as a patient and to provide you a thorough evaluation, diagnosis and individual treatment plan.
Sincerely,
Victoria Barbosa MD, MPH, MBA
Director, The Hair Loss Program
Associate Professor, Department of Medicine Section of Dermatology